---
The Death of Truth

This project explores the typographic implications of a world where language is made meaningless. It will look at how it is informed by relativity, the concept of space-time, the importance of humanity or lack thereof, and the ways in which digital language (verbal and visual) has bled into reality and thus made language meaningless.

Because of this project's inspiration by The Death of Truth: Falsehood in the Age of Trump (2019) by Michiko Kakutani, the cultural focus of this project will be around its presence in the United States, specifically how U.S. President Donald Trump has degraded the humanistic aspects of language to his socio-political advantage.

Ultimately the central question that this project seeks to answer is "what is typography when language is rendered meaningless?"

Print
2020 Instructor: Tyrone Drake
---
Hapa
The ways in which a people use their hands, and how they combine skill technology and craft says a lot of their culture. This is incredibly true of the Hawaiian people. At the confluence of trade winds, far flung in the middle of the Pacific Ocean, the Hawaiian people used the resources of their island to form their culture.
Hapa
is a hypothetical museum exhibition celebrating the history of craft and contact in Hawai'ian culture.
Full Project Page
Print
2019
Instructor: Simon Johnston
---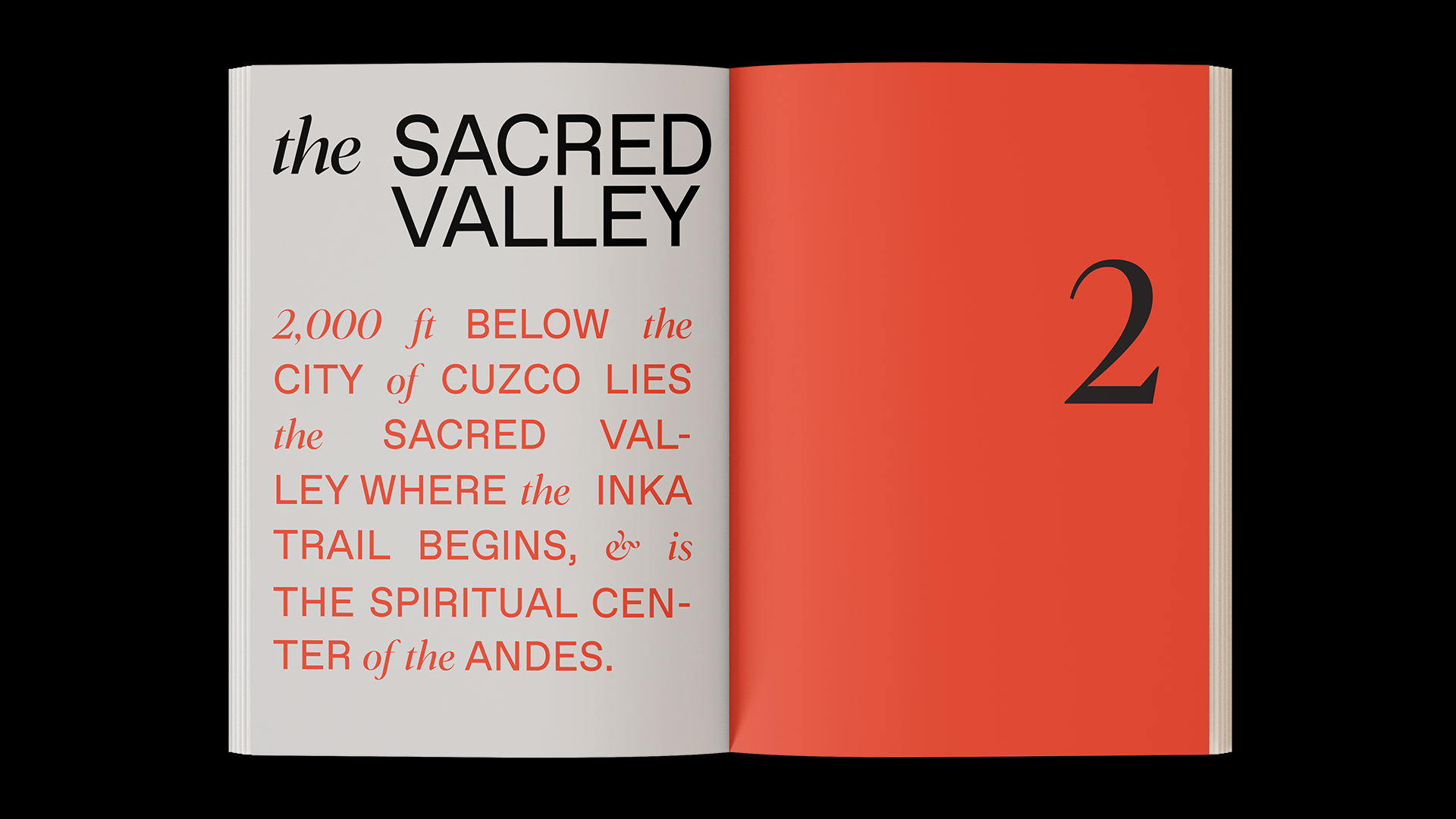 Notes from the High Country

In 2019 I hiked the Inca Trail from Ollantaytambo, Peru to Machu Picchu and documented the trek through the Andes, and the subsequent journey around Peru in this book.
2019
Book Design
---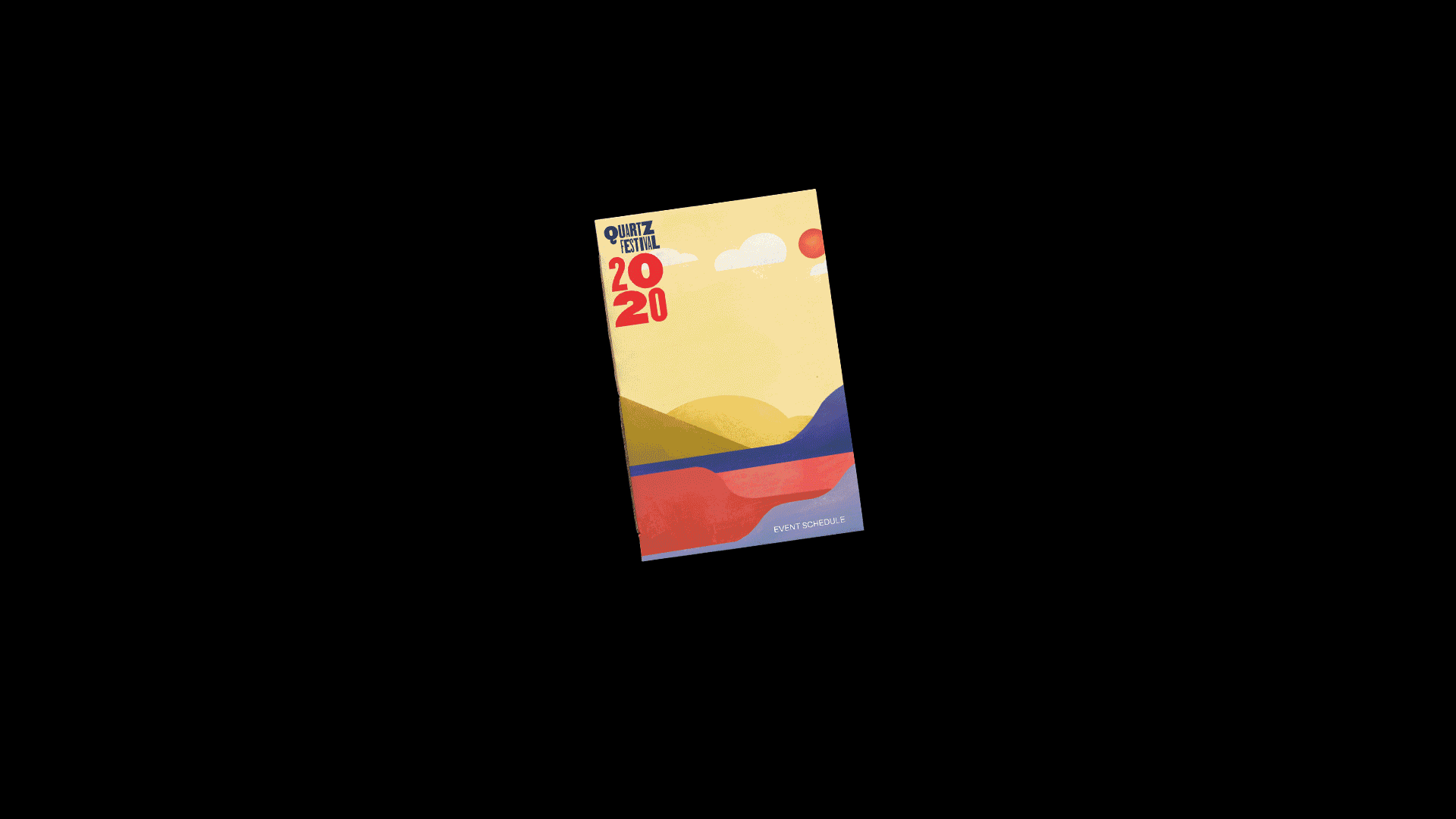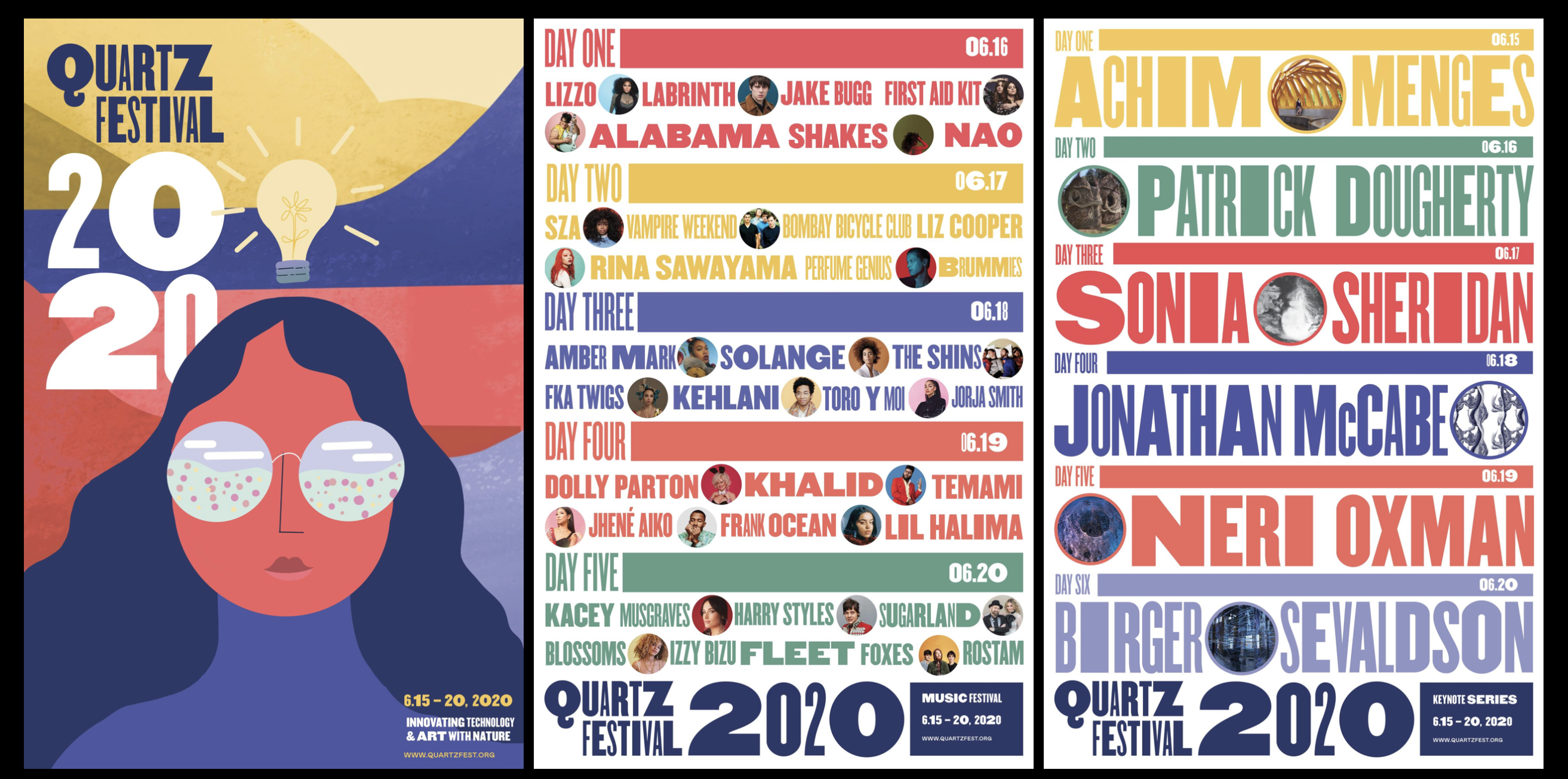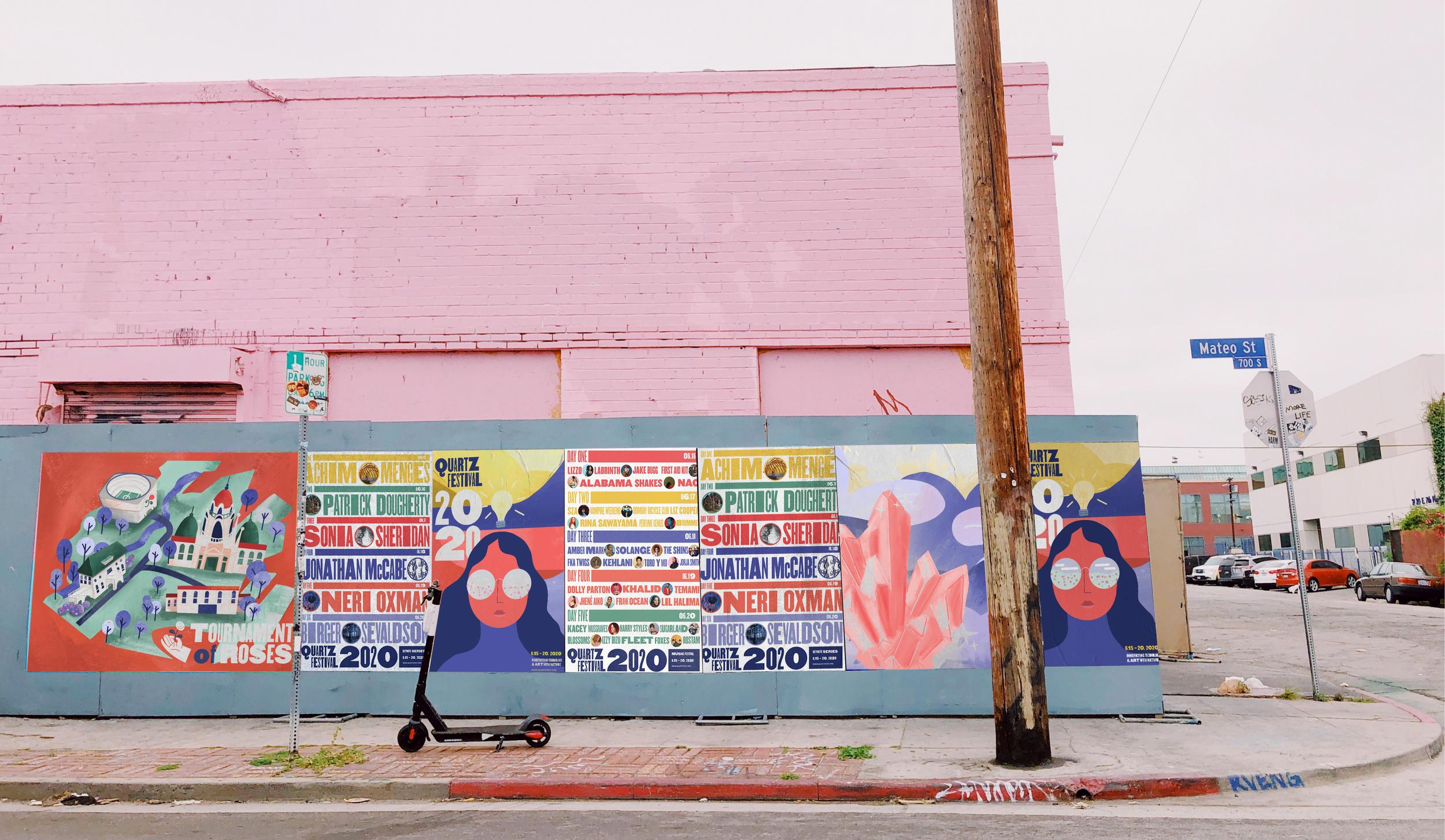 Tournament of Roses
The Pasadena Tournament of Roses is an historic organization, perhaps most notable for its annual New Year's Day Rose Parade, and its Rose Bowl football game as well. Originally established as a foundation to create awareness of the warm Pasadena climate, for wealthy Easterners looking to escape the winter, the Tournament of Roses has developed into an iconic piece of Americana culture.
For Graduate Studio 01 at ArtCenter College of Design, we were tasked with doing a complete brand audit on the Tournament of Roses, and rebrand and extend it accordingly. Initial roadblocks included the static branding for the company, the considerations for its non-profit and largely volunteer-staffed status, and what extensions would be appropriate to create in order to elevate the core branding message, and mission statement at the heart of the Tournament of Roses.
Full Project Page
Strategy, Illustration & Branding
2019 Instructors: Jan Fleming, Carolina Trigo
---
Life's Short - Live It
Life's Short - Life It is a lifestyle brand started by Craig and Kathleen Hostert. It was born out of their
inspirational story
of beating the odds and facing all of life's challenges with a positive attitude. The message of this brand was born out of an organic movement from their travels around the United States in their camper, and inspiring others to live life to the fullest.
This project constituted a complete brand identity system, as well as web design and design of products to sell on the websight. Additionally it included a brand strategy for and brand launch strategy in the fall of 2022
Branding
2022
---
ArtCenter College of Design Library

I was asked to come onboard as the ArtCenter College of Design's in-house graphic designer to finish their rebrand and to flesh out and define the rules of their brand guideline.

This work also included working with the marketing team across the department, developing initiatives to drive students educators to utilize the library spaces, as well as creating collateral to advertise new technological tools and events hosted by the library using this brand system as it was being finalized.
Branding
2020-2021
---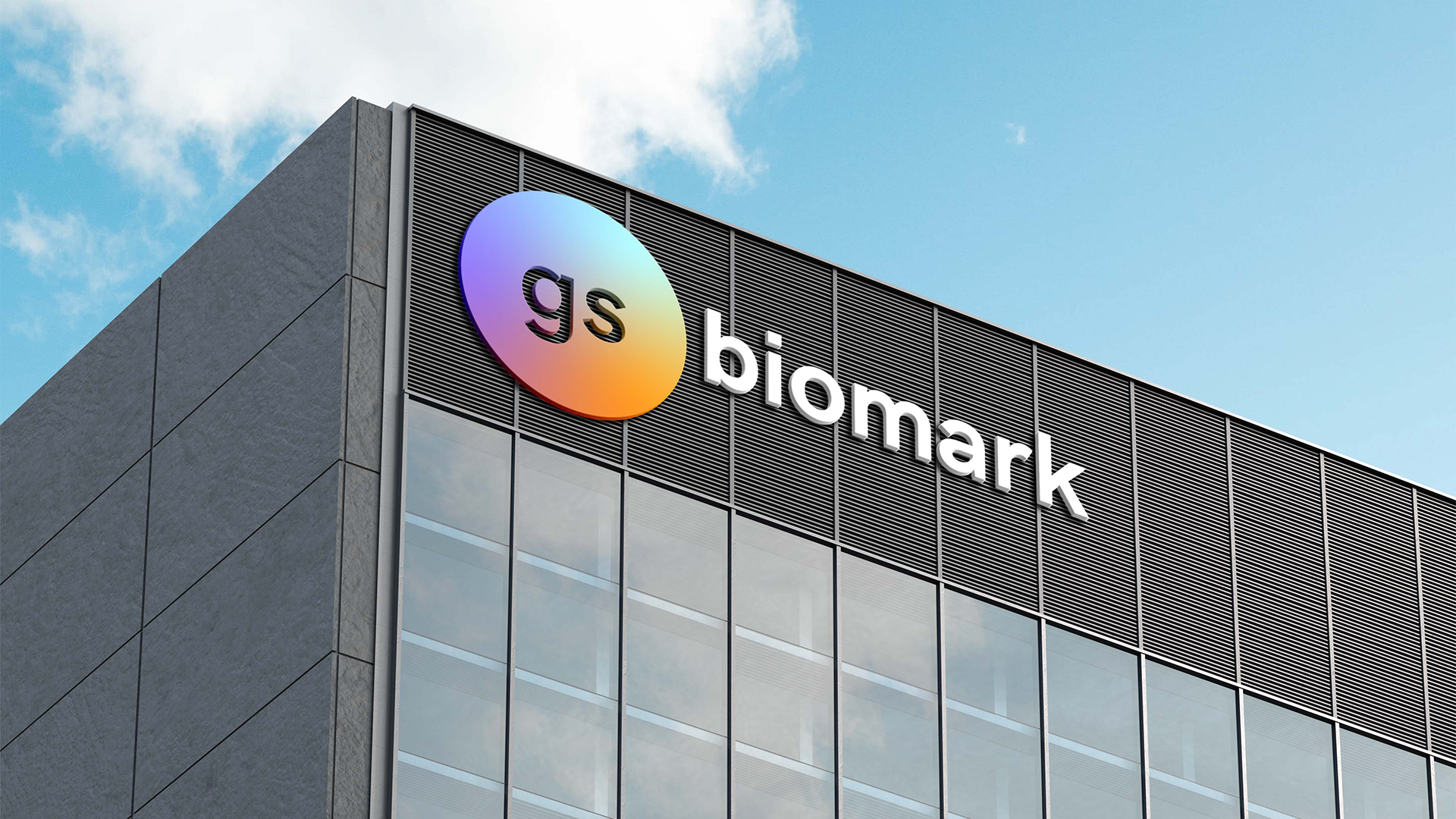 GS Biomark

GS Biomark, LLC is a licensed distributor for Resolution Biomedical, Inc. ("RBI"). RBI is a medical products manufacturer based in Orange County, California. Their COVID-19 testing products are supplied to laboratories globally and across the United States.

GS Biomark required a logo, and initial color palette as part of it's launch in order to help distinguish it from it's competitors during the influx of testing manufacturers and distributors during the COVID-19 pandemic.
Branding
2021
---
Berlin

This rationalist font was inspired by the Brutalist and Bauhaus architecture of Berlin. Utilizing a shared number of ragged shapes, the quirk of this font is the letterforms' messiness and incongruity from one another. Created for a hypothetical typography conference inspired by the typography of Berlin.
Experimental Type Design
2019
Instructor: River Jukes Hudson
---
Live Oak Offerings
Live Oak Offerings is a small consultancy that helps other nonprofits get off the ground and established with some fundraising strategies. I was charged with creating a logo and color palette for this up-and-coming consultancy that could be scaled across their web presence.
Branding
2022
---
Dummy - Portishead

For my Grad Typography 2 class we were tasked with a rebranding of an assigned band's album. For Portishead's Dummy I focused on the underground, mythos they cultivated around themselves. Drawing inspiration from their inspiration, which included everything from East London hip hop, Sade, and the music of James Bond. Additionally I took considerable inspiration from their namesake, the seaside town of Portishead, which was home to Portishead Radio the largest radio station in the world during the second World War. I used glitches, morse code, and sound waves to elicit the feeling of a this radio expanding from such a small, anonymous town to reach all corners of the globe, much like the band themselves.


Typography
Packaging
2019
Instructor: Cheri Gray
---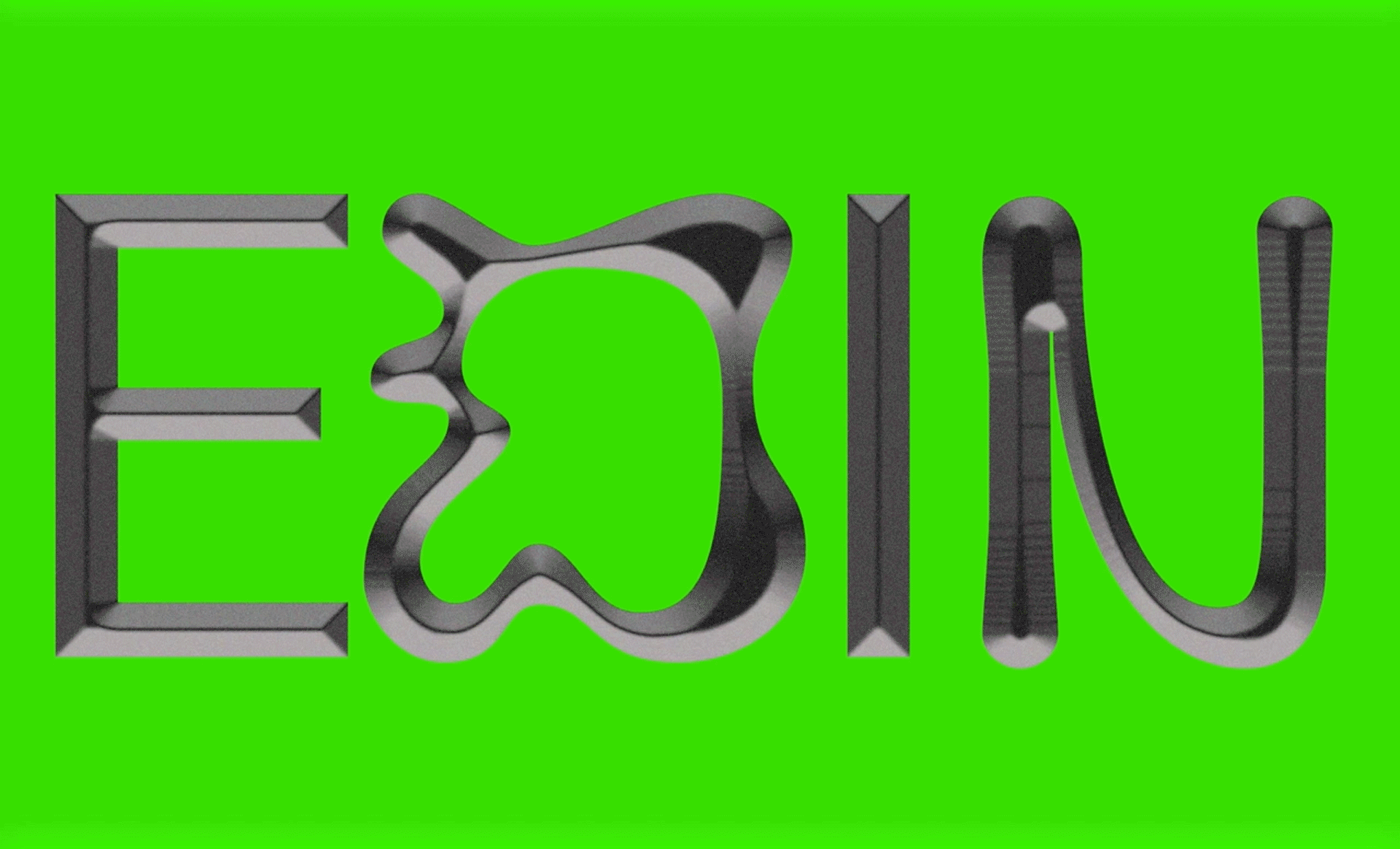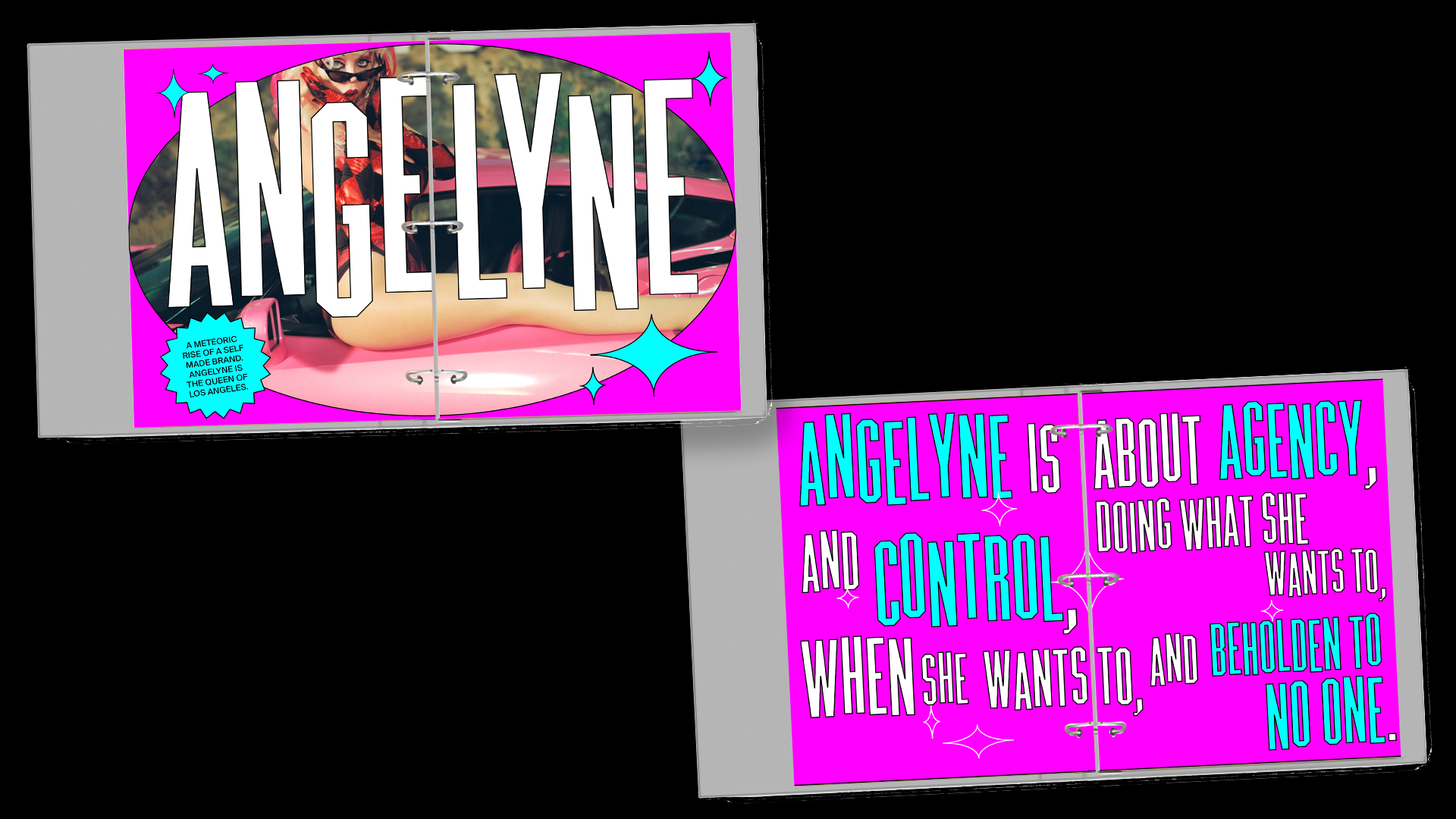 Edin - Uncanny Valley Tourism Bureau

Edin is a satirical project that investigates the coalesced digitization and commodication of bodies and space online. Edin social media that hosts virtual environment/digital landscape and architecture generated from one's data portrait. It can be generated from a person's brand or from that of a company, the world of the project there is no distinction between personhood and brand.

One's digitial terrain can function as a museum, store front, gallery, or landscape. Can also serve to maintain someone's brand after they die. The project is satirical, it is trying to heighten the difference between reality and virtuality.

Transmedia
2020 Instructor: Carolina Trigo
---
Saliva Direct - Yale School of Public Health
SalivaDirect is a new method developed at the Yale School of Public Health to test persons suspected of having COVID-19 for the virus, SARS-CoV-2.
I was tasked with standardizing the logo and visual language of the brand system and creating the print and digital collateral for Saliva Direct.
Branding
2022
---
Gillian Robasciotti Hair

Logo and identity design for an independent hair and makeup artist based out of Chattanooga, Tennessee.

Logo Design
2020
---
Critical Discourse in Design

Critical Discourse in Design is a digital forum to explore design and it's implications through the lens of people, pedagogy, and practice. It was founded by Azeez Alli who brought me on to help flesh out the identity and create social media and marketing templates for events.

Illustration by Kristen Stain. Logo by Azeez Alli.


2021
Digital Design
---
Through That Which Is Seen - Palo Alto Art Center

Exhibition identity design for the Palo Alto Art Center's exhibition on dioramas in contemporary art. Done whilst I was an intern.
2017
Exhibition Design
---