---
Fruit
Branding & Spatial Design

2020
Mentor: Carolina Trigo
---
While we do live in a time of greater visibility for LGBTQIA+ individuals and communites, many brands that cater to them largely focus on metropolitan communities and ignore their rural counterparts. Rural queer persons are exposed to a much higher threat of discrimination, violence, are prone to suicidality more frequently, and at a higher risk of HIV transmittance than queer persons living in urban areas.

Fruit is a hypothetical brand that caters solely to the unique needs of queer, rural persons throughout North America. It's mission is to raise visibility, increase access to healthcare, form community from geographic disparity, and create a safe space for rural queers.

The brand ecompasses a digital space, physical spaces, and print and product collateral.
---
Fruit Clubhouse
The Fruit Clubhouse is an pre-fabricated structure that moves from town-to-town. It offering a communal space, brand touchpoint, clinic, and healthcare resource for users. Like the Confessional installation it can become permanent if the opportunity arises, and multiple ones can be active simultaneously.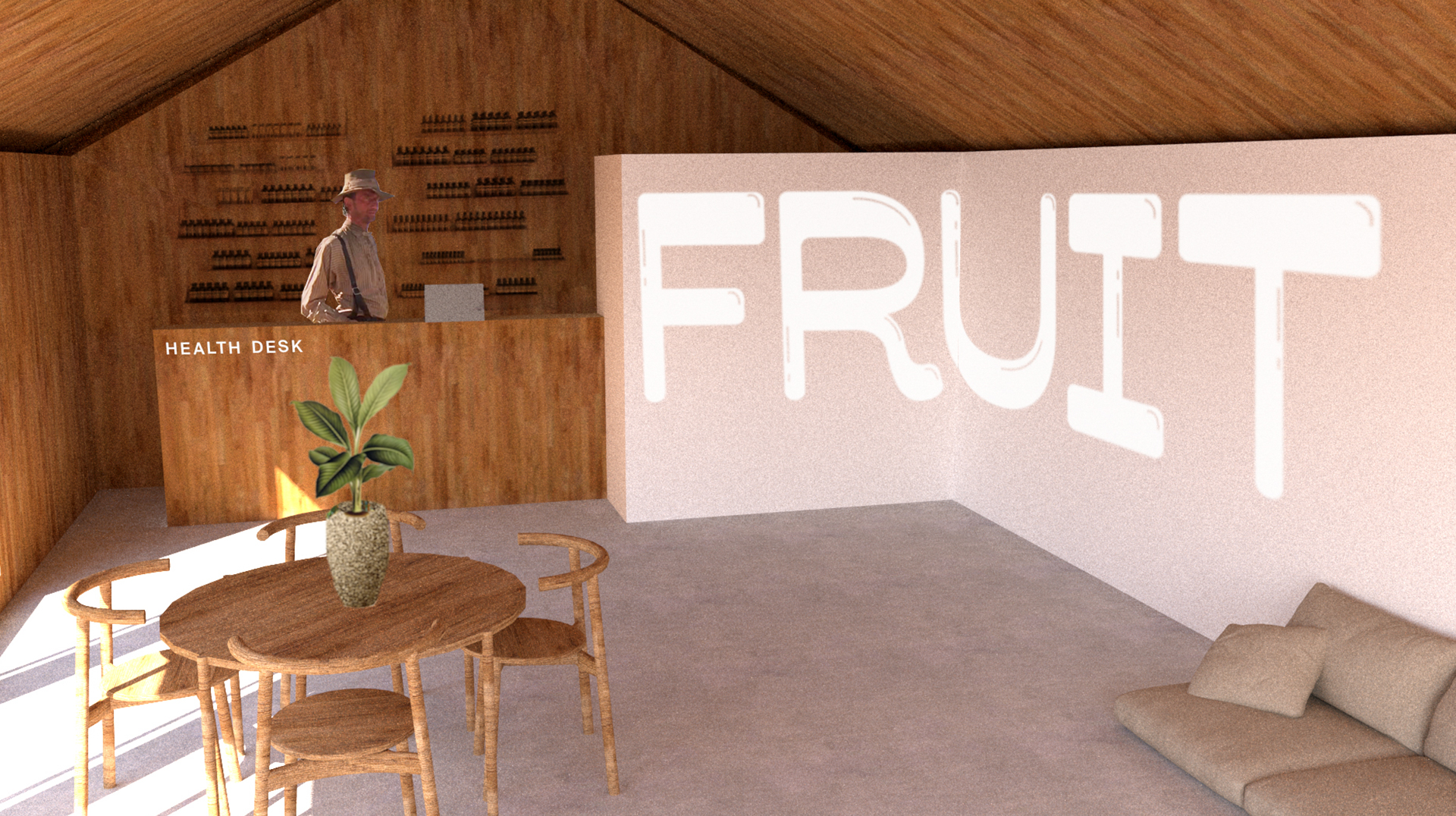 Fruit Magazine
Fruit Magazine is the print component of the brand, which serves as an access point for both members and non-members to hear the stories of queer rural existence and survivance, and obtain resources about access to health care.
Read Full Magazine
---
---