---
Hapa
Editorial & Exhibition Design
2019
Mentor: Simon Johnston
---
The ways in which a people use their hands, and how they combine skill technology and craft says a lot of their culture. This is incredibly true of the Hawaiian people. At the confluence of trade winds, far flung in the middle of the Pacific Ocean, the Hawaiian people used the resources of their island to form their culture.

Hapa is a hypothetical museum exhibition celebrating the history of craft and contact in Hawai'ian culture.
Promotional poster for the Hapa exhibition.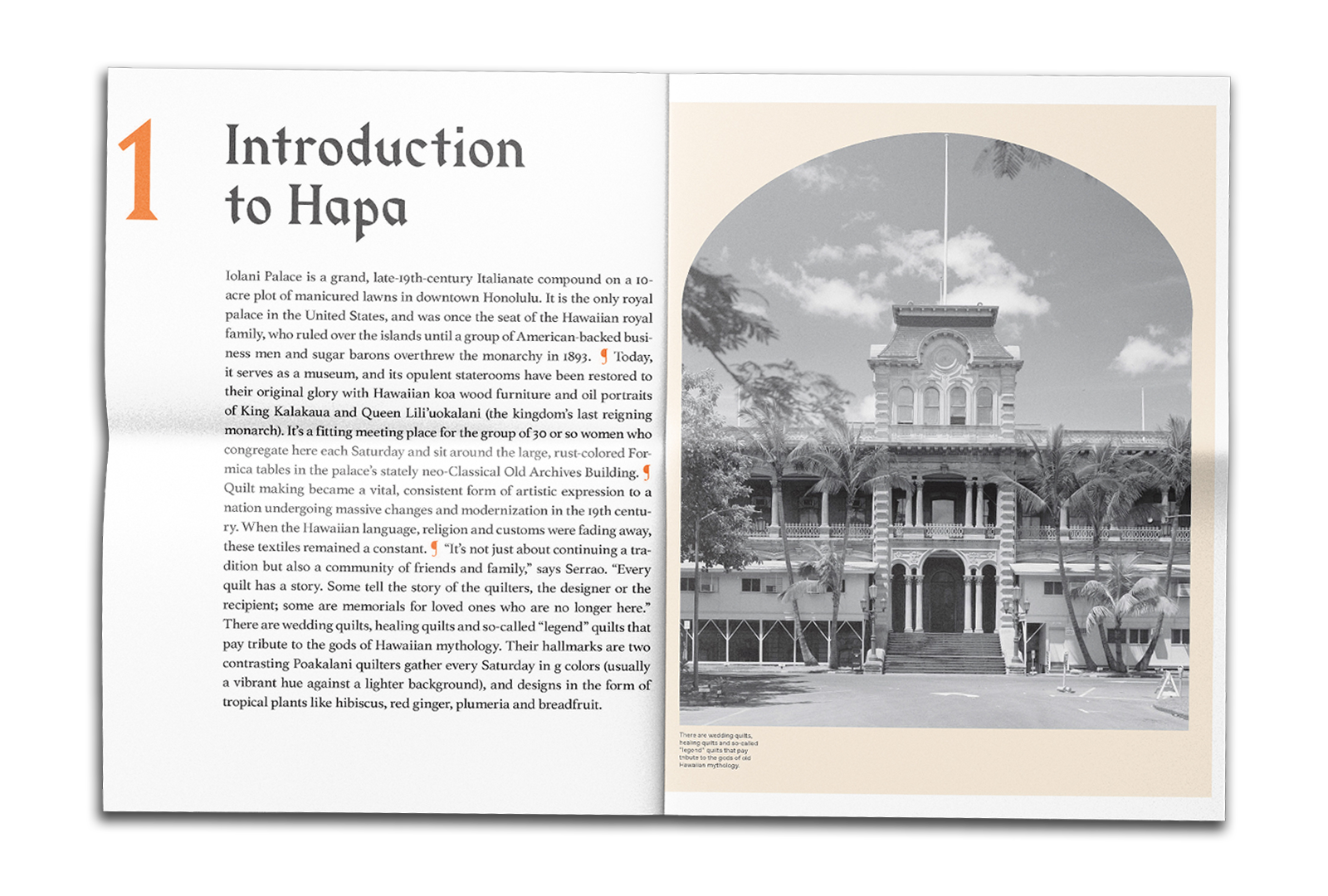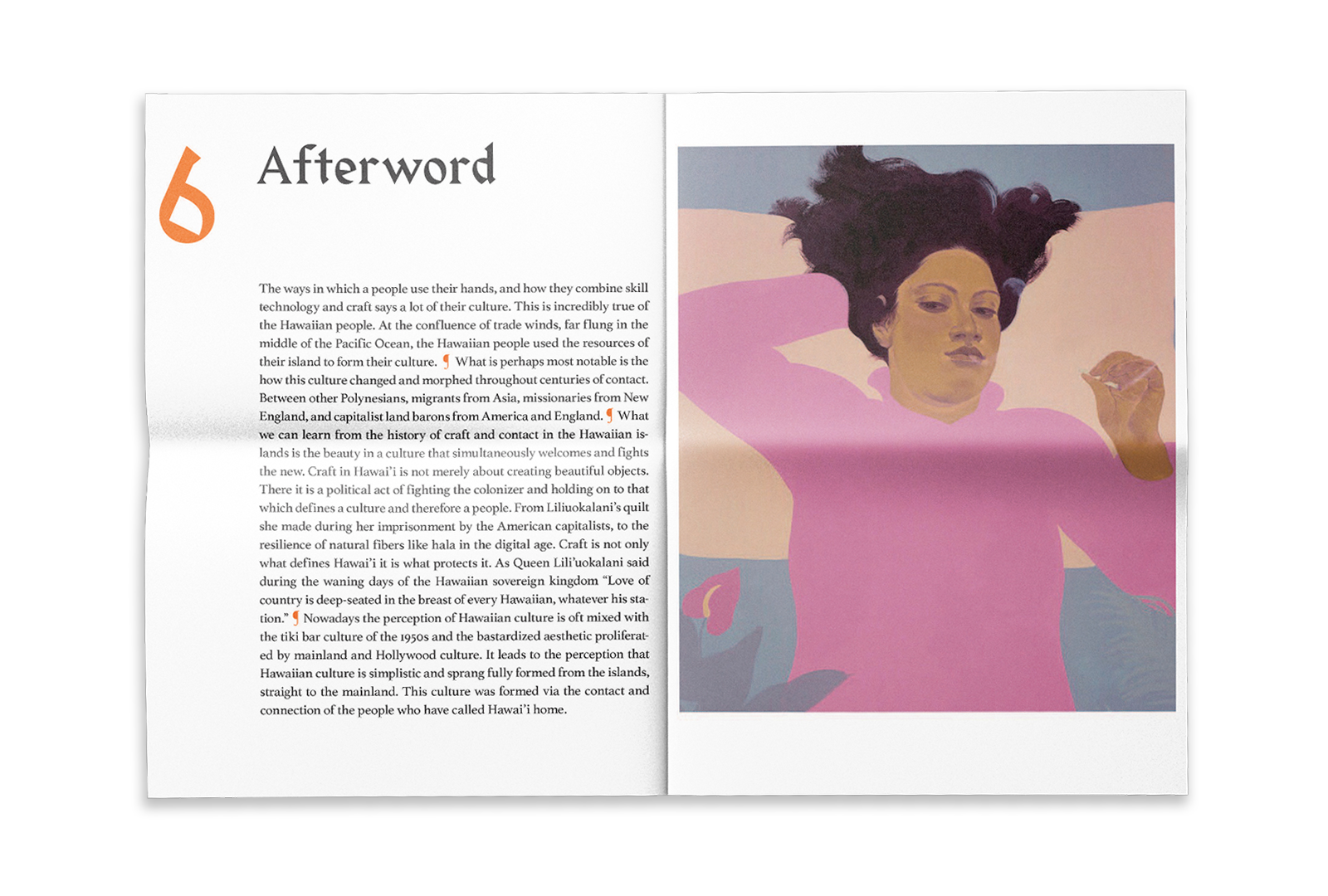 The book for this exhibition was printed on tabloid newsprint, with a giclee rag cover, and is bound with twine.

The form of the book references the handmaid nature of the exhibition's content.
---
---