---
Models of Silence
Book & Exhibition Design
Print & Transmedia

2020
Mentors: Cheri Gray, Angad Singh

Recognition:
Communication Arts Typography Award 2021
ArtCenter Web Feature
---
At the beginning of the summer of 2020 we we're faced with the dual crises of the COVID-19 Pandemic and the societal upheaval following the murder of George Floyd. Feeling restless and galvanized, I wanted to explore one of the many intersections of these two crises: the silencing, and dehumanization of incarcerated people in the American Prison System.

Models of Silence is an experimental typography project that posits a hypothetical exhibition on prison writing as genre. The project explores how isolation, and hidden voices within prisons can be amplified by visibility, and regarding the forms of writing within prisons as literary works.

The project includes a 300 page exhibition catalogue and anthology of work, as well as a virtual gallery space and exhibit identity for the Louisiana Museum of Modern Art.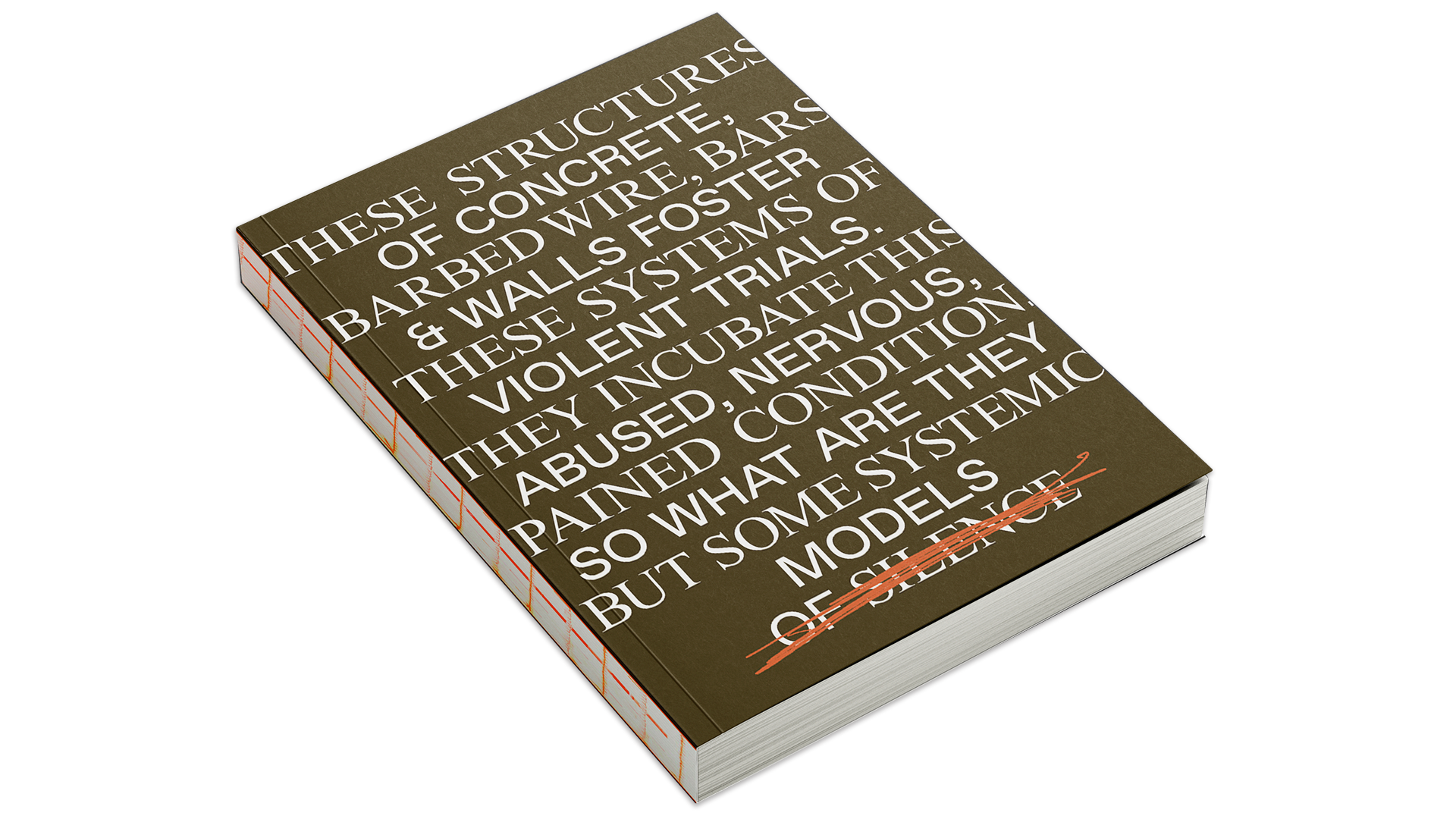 The book is 11" x 14" is a layflat, flush-cut book with an exposed spine.

It also comes inside a slipcase to protext it's flush-cut edges and spine.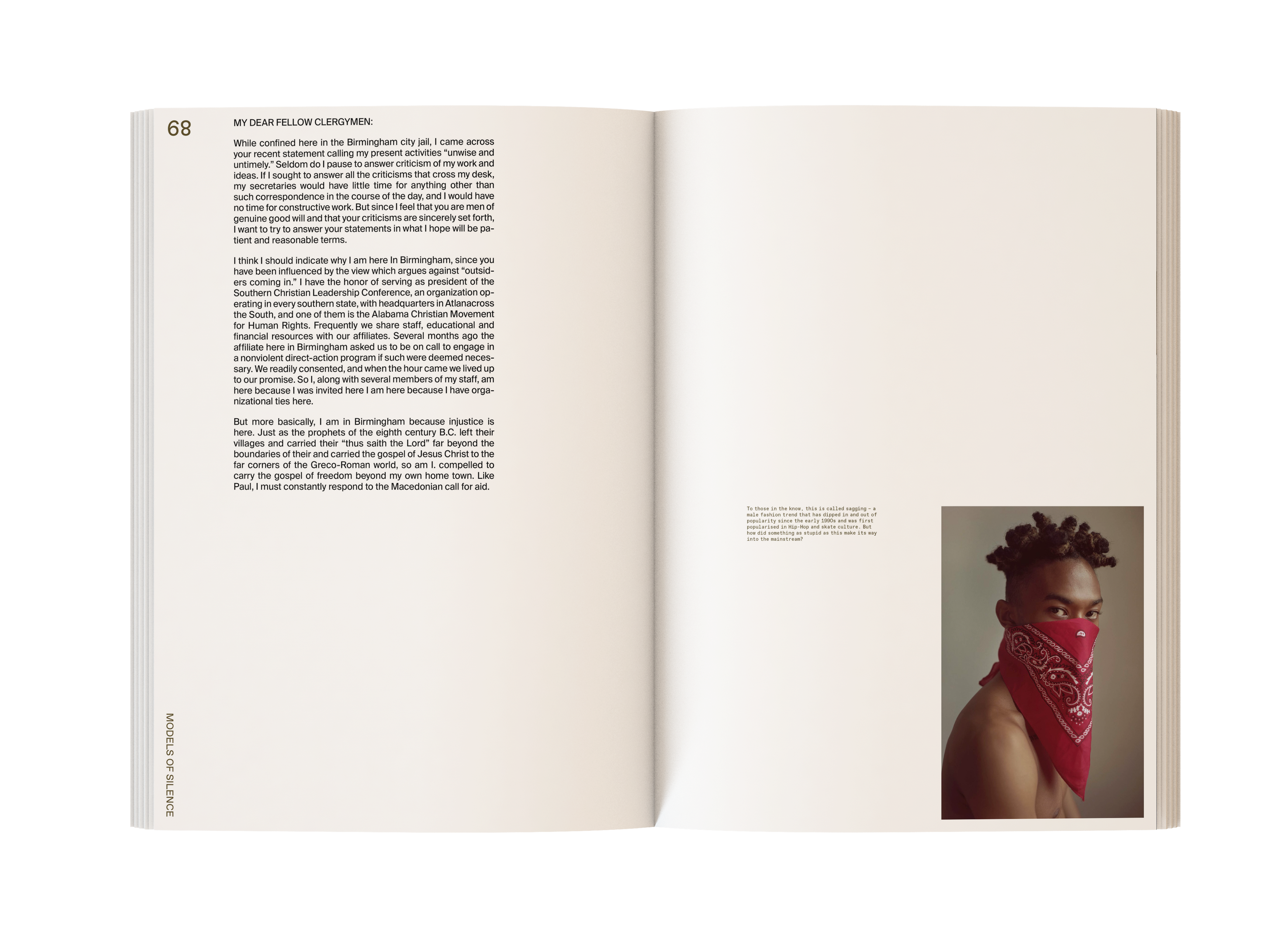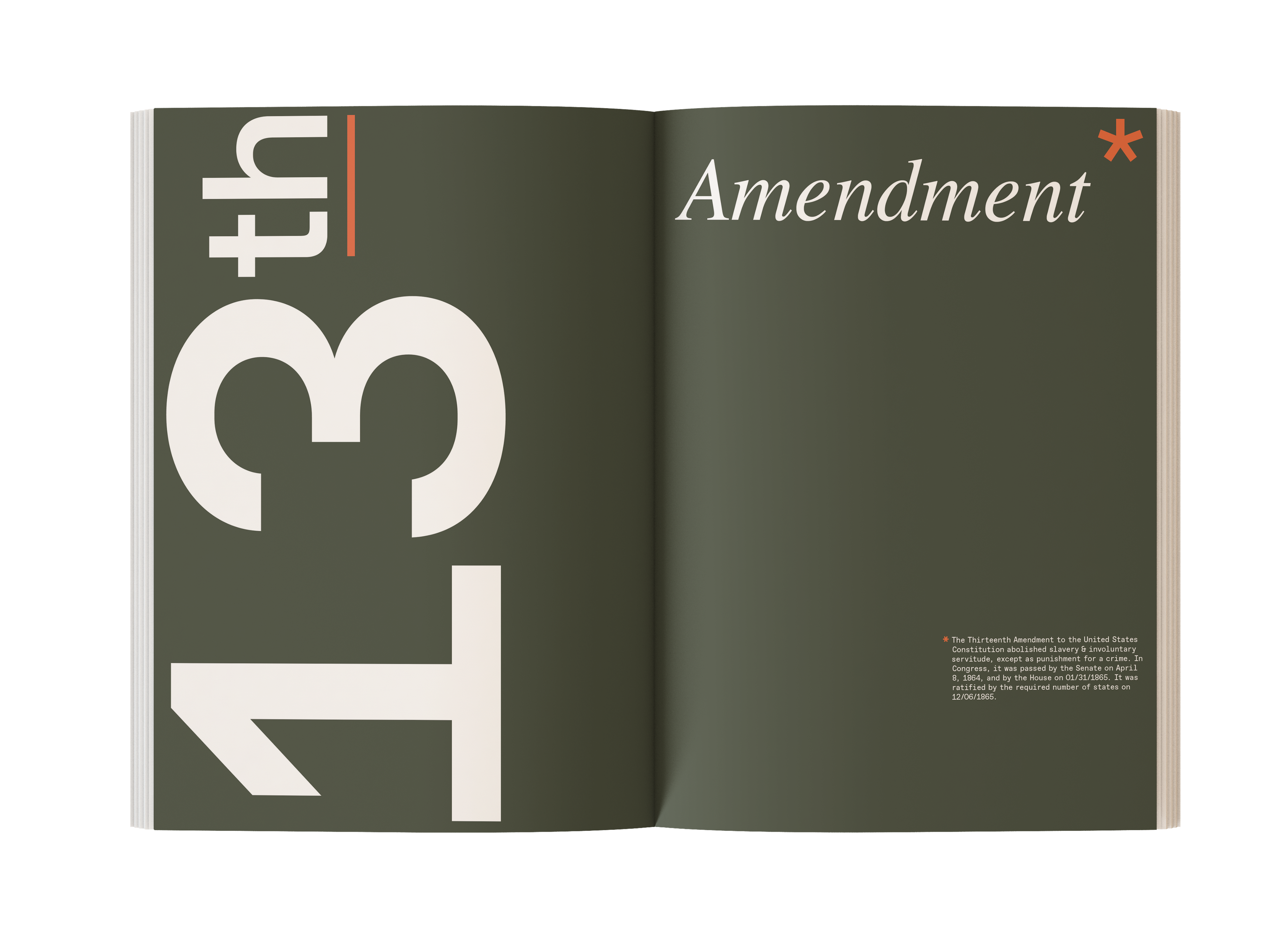 ---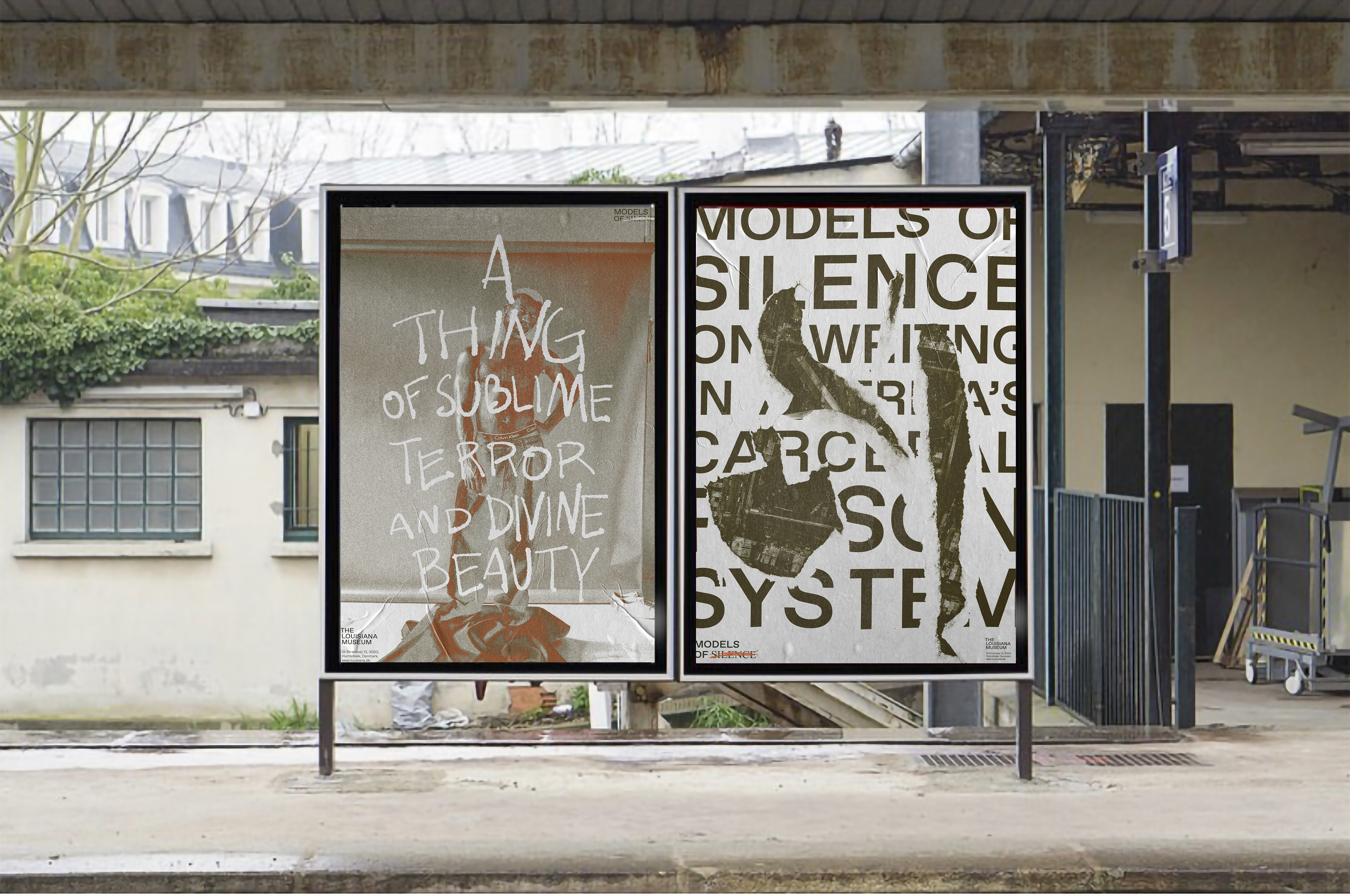 ---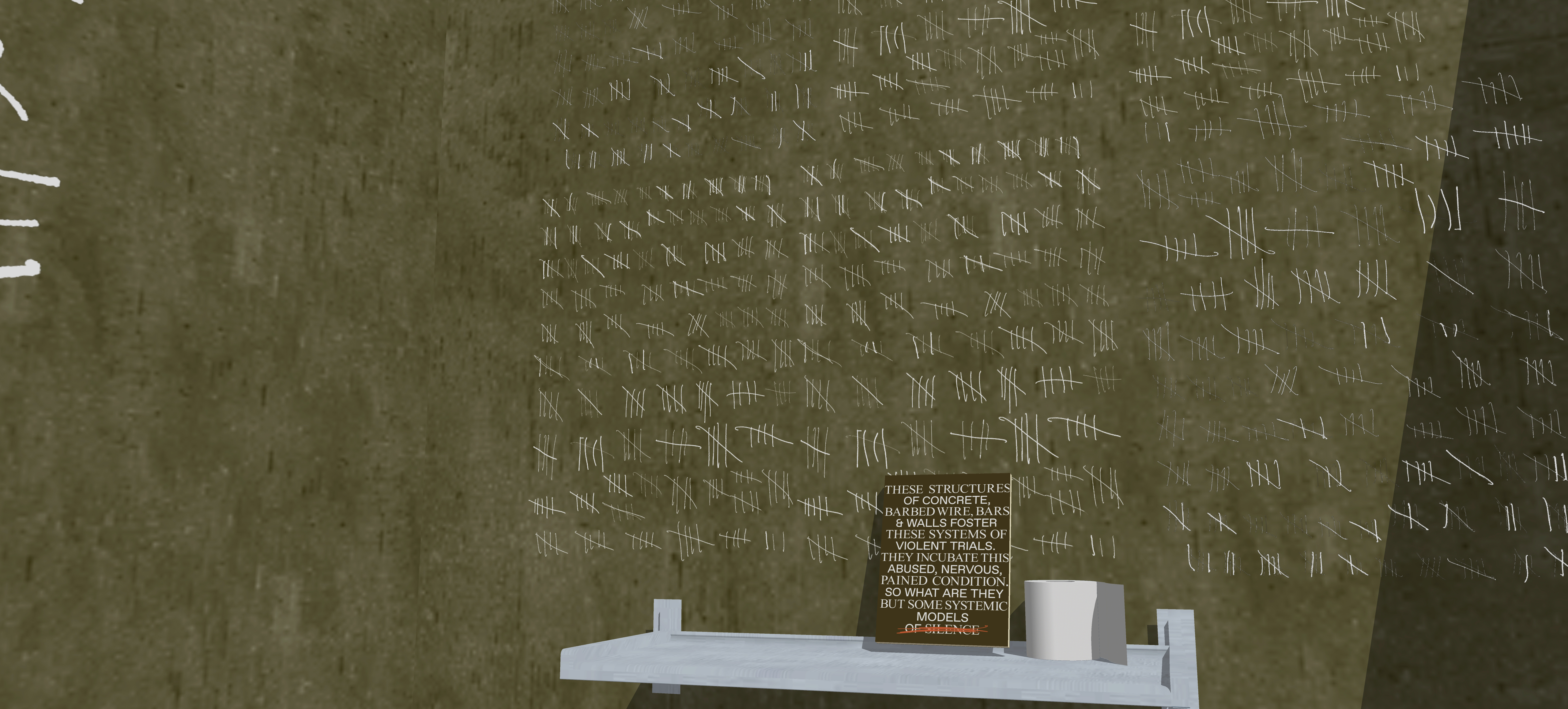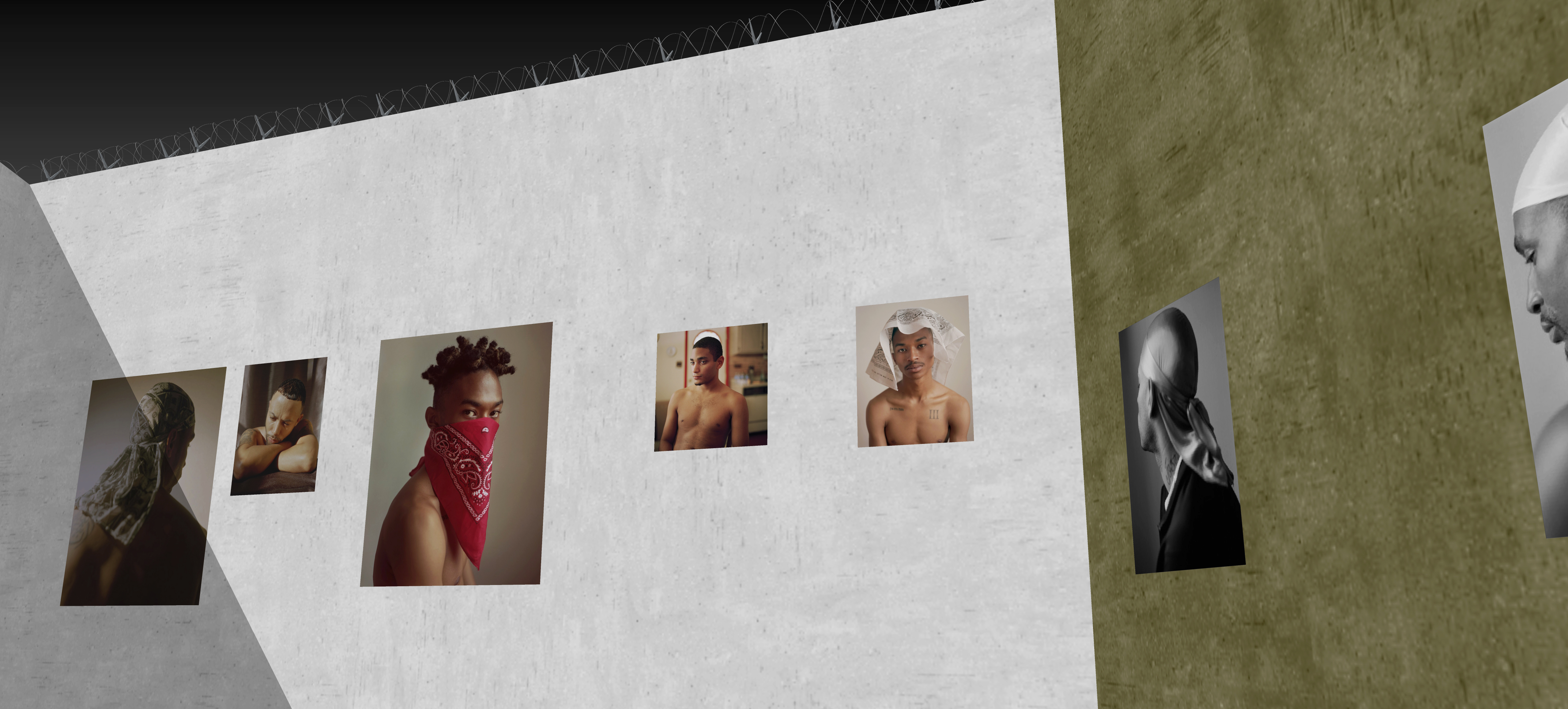 Models of Silence culminates in a virtual exhibition where users can interact with the exhibit in a digital space that mimics the environment of a prison.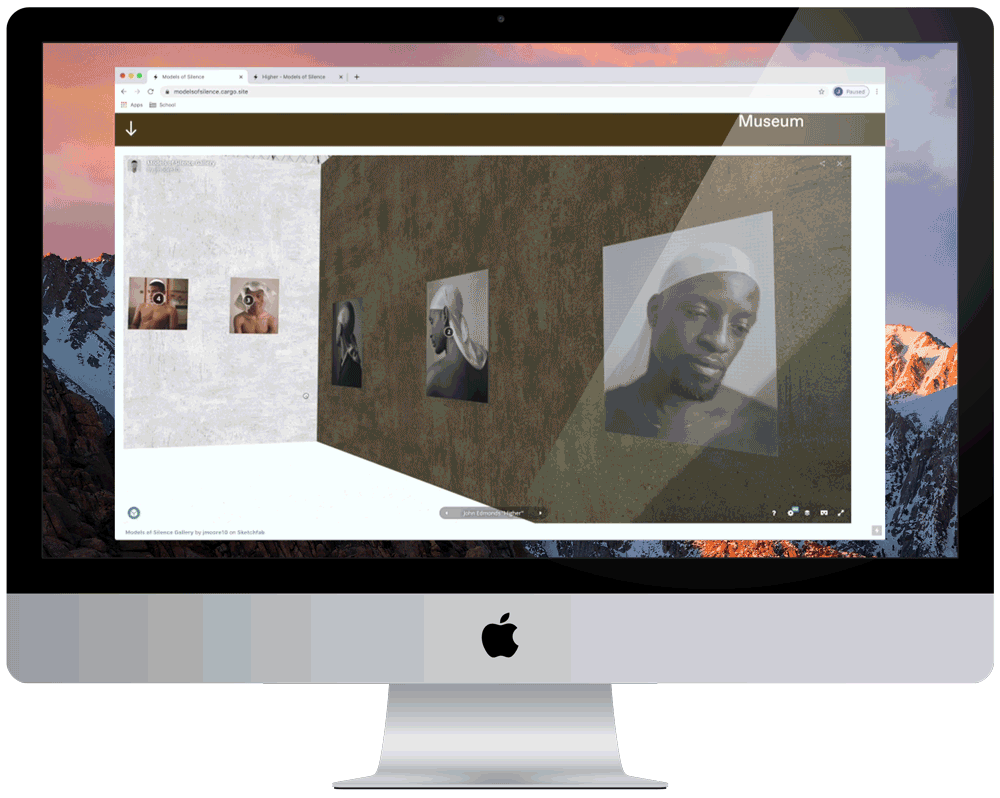 ---
---